In July, the 11th Panchen Lama Erdeni Choskyi Gyalpo began to carry out research and Buddhist activities in Tibet. Responding to requests of his followers, the Panchen Lama offered blessings and gave Buddhist teachings in several locations in Tibet. Men and women, in order to welcome the Panchen Lama, dressed in traditional Tibetan clothing and carried che-mar boxes and white khata, which symbolize good luck, offering good wishes to the Panchen Lama. Inside the Sheling Dorje Palace in Lhasa, Tibetan monks welcomed the arrival of the Panchen Lama with the highest forms of etiquette according to Tibetan customs.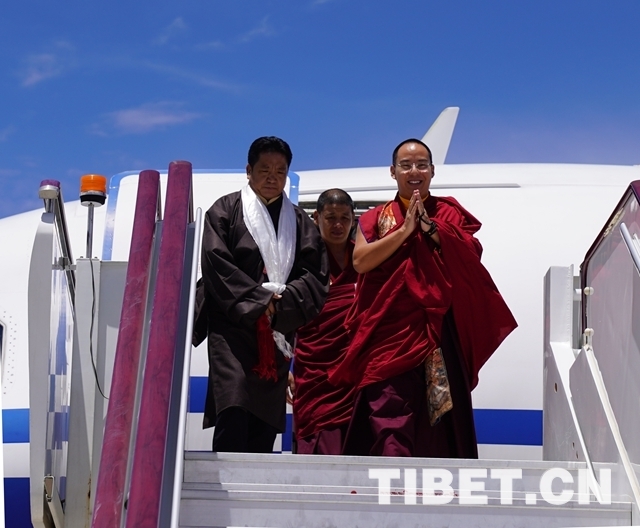 The 11th Panchen Lama arrives at Lhasa Gonggar Airport.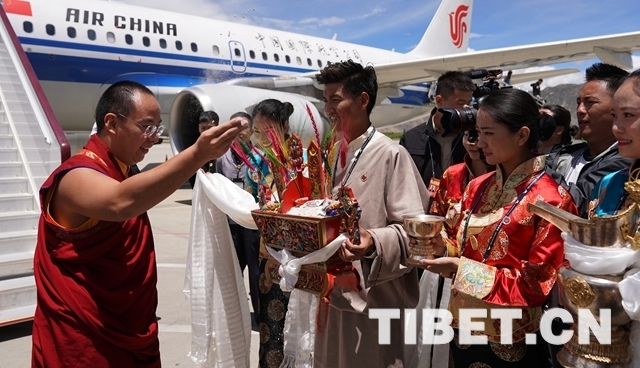 Young men and women in traditional Tibetan clothing hold auspicious che-mar boxes and white khata scarves to offer their good wishes to the 11th Panchen Lama.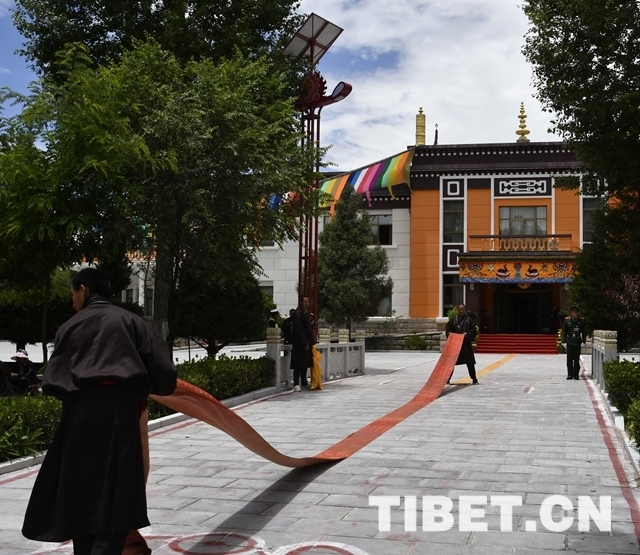 Monks welcome the 11th Panchen Lama according to traditional rituals in front of the main hall at Sheling Dorje Palace.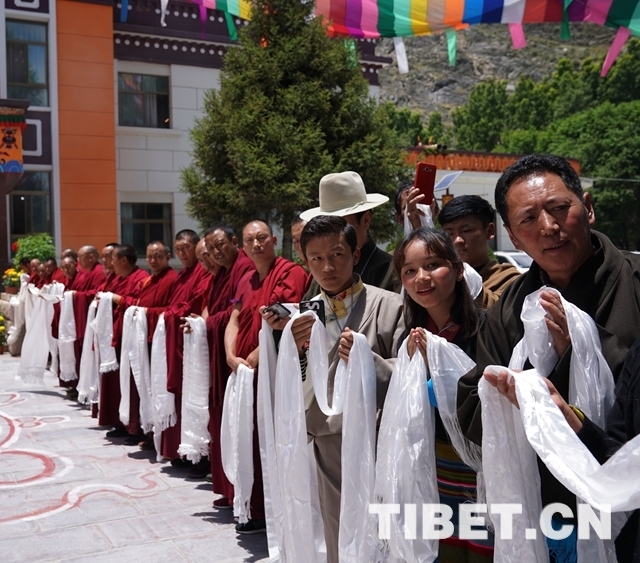 Monks and Buddhist followers hold khata and await the arrival of the 11th Panchen Lama.