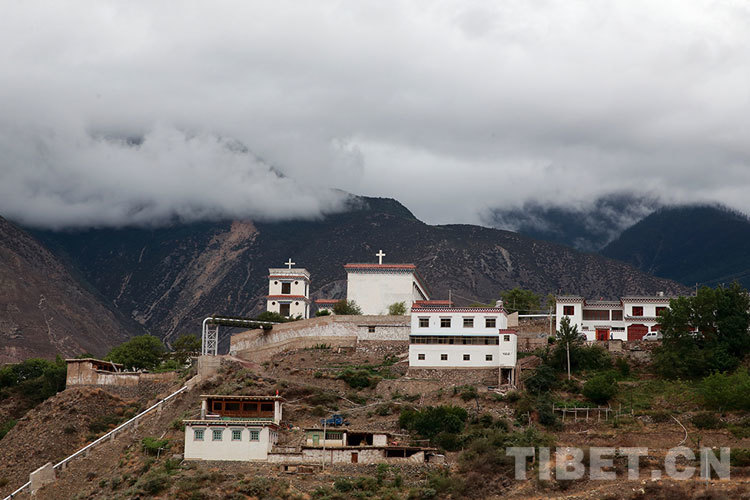 Overlooking the Yanjing Catholic Church
In Yanjing Village in Chamdo City, Tibet Autonomous Region, Catholic followers and Tibetan Buddhist believers intermarry and live in harmony with one another.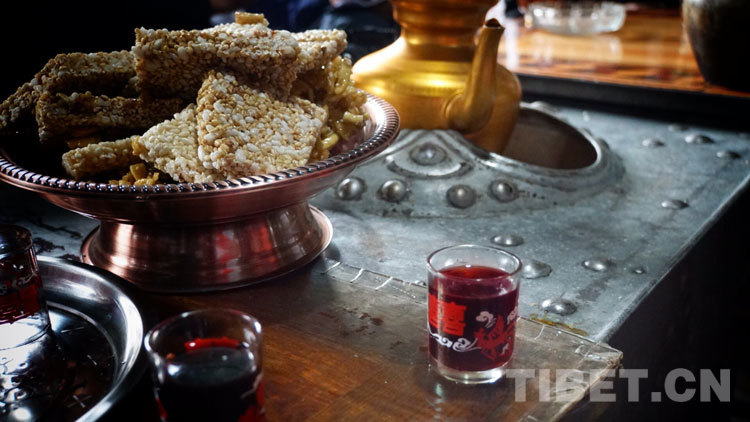 Red wine brewed by local Tibetans in Upper Yanjing Village. Along with the arrival of the Catholic church came the growing of red grapes and winemaking, which have since been localized. The locals here enjoy the custom of drinking red wine.
The Yanjing Catholic Church was built by French missionaries in the year 1865, and it is the only Catholic church in Tibet. About 80 percent of villagers in Yanjing Village are Catholic.