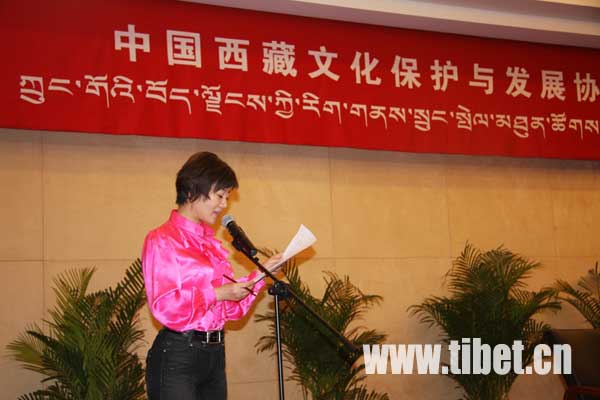 The Secretary-general of CAPDTC announces the list of nominees.
The second Representative Conference of China Association for Preservation and Development of Tibetan Culture (CAPDTC) wrapped up its last agenda.
A new term of 224 directors was elected at the conference on June 29, 2010.
Besides, a total of 47 newly-elected directors were appointed members of the Standing Committee of the CAPDTC.