A new term of 224 directors was elected at the 2nd Representative Conference of China Association for Preservation and Development of Tibetan Culture ( CAPDTC ) on June 29, 2010.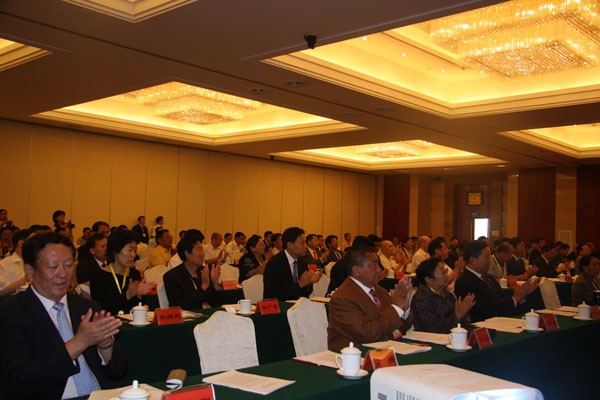 Representatives are applauding for the successful election of new directors at the 2nd CAPDTC Representative Conference, photo from CTIC, June 29, 2010.
A total of 98 directors of Tibetan ethnic group with 75 from Tibet Autonomous Region were elected accounting for 43.9% and 33.6% respectively. Sixty scholars, 33 artists, 20 religious figures and 34 business executives were also elected taking up 30%, 14.8%, 8.9% and 15.3% respectively.
Altogether 35 women and 27 directors from overseas obtained the directoral positions taking up 15.7% 12.1% of the total.
During the group discussion sessions followed in the afternoon, five groups of experts in circles of arts, religion, industry, business and academia as well as other organizations held roundtable discussions, during which they put forward many proposals for the better protection and development of Tibetan culture.