The Panchen Lama Bainqen Erdini Qoigyijabu met with an eight-member delegation of Mongolian Buddhists headed by the Chairman of Mongolian Buddhist Association Damdin Suren Nace Daoerji in the Xihuang Temple, Beijing, capital of China.
The Panchen Lama warmly welcomed the Mongolian delegation, accepted their worships and gifts, offered his gifts in return and gave them head-touching blessing, according to the religious ritual of Tibetan Buddhism.
The Panchen Lama expressed his hope that exchanges between Chinese and Mongolian Buddhist circles will continue to help contribute to world peace.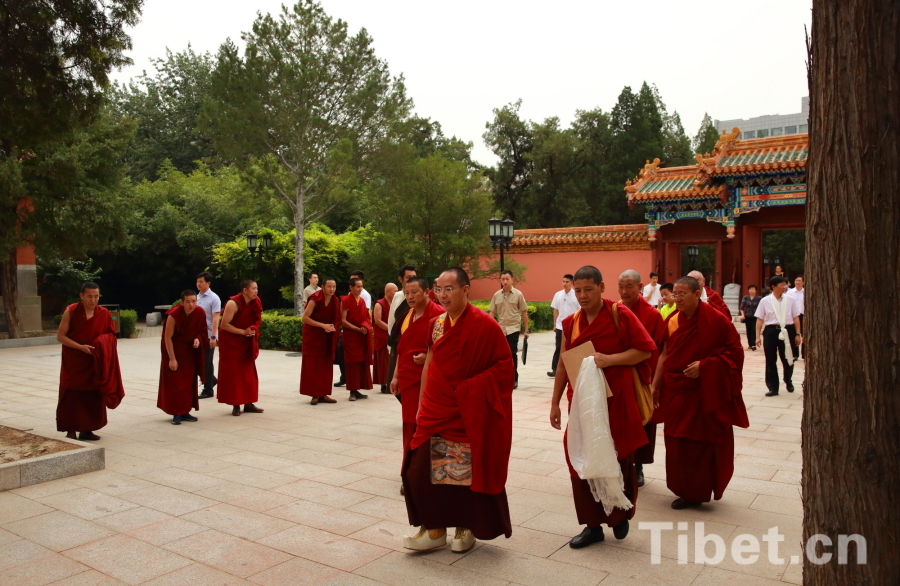 The Panchen Lama welcomes a Mongolian Buddhist delegation in Beijing [Photo/China Tibet Online]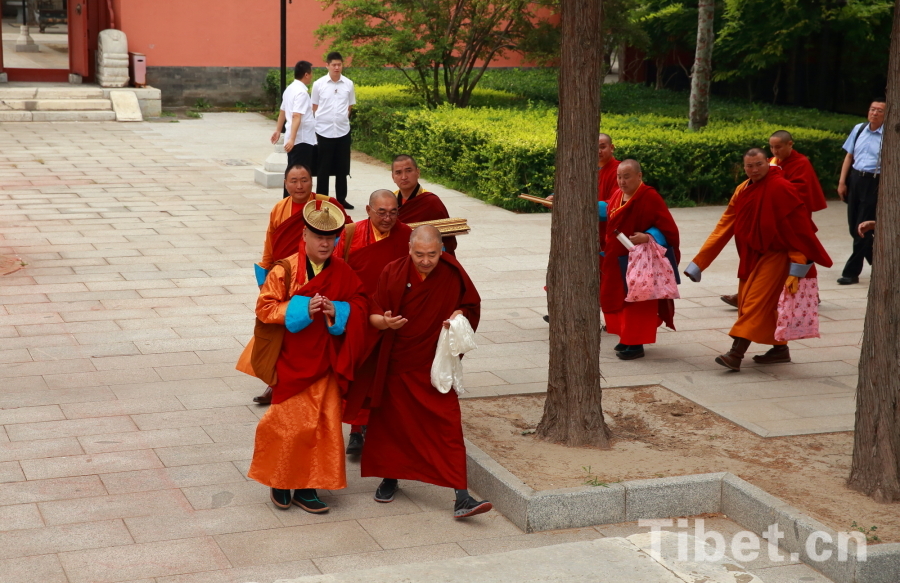 An eight-member delegation of Mongolian Buddhists headed by the Chairman of Mongolian Buddhist Association Damdin Suren Nace Daoerji pays a visit to Xihuang Temple in Beijing. [Photo/China Tibet Online]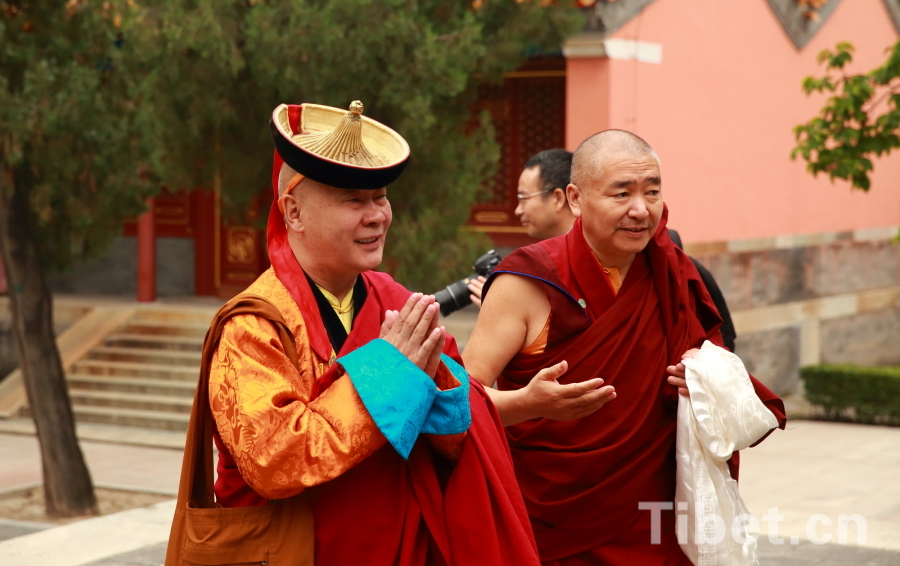 An eight-member delegation of Mongolian Buddhists headed by the Chairman of Mongolian Buddhist Association Damdin Suren Nace Daoerji pays a visit to Xihuang Temple in Beijing. [Photo/China Tibet Online]