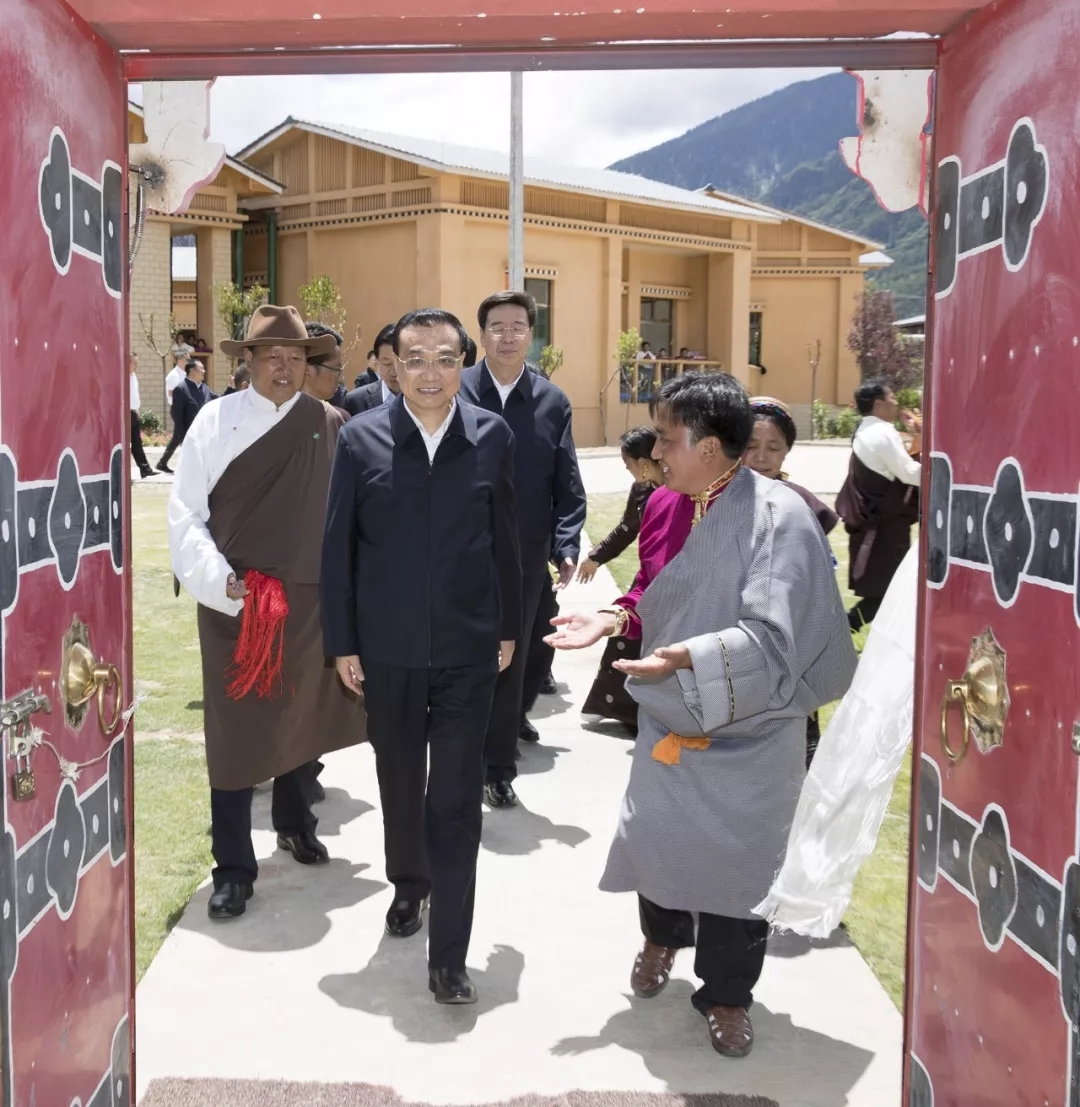 Chinese Premier Li Keqiang made an inspection tour in southwest China's Tibet Autonomous Region on July 25. Li first came to Nyingchi prefecture in southeast Tibet and went straight to the Shiga Moinba village in Qangna Township, Mailing County after getting off the plane.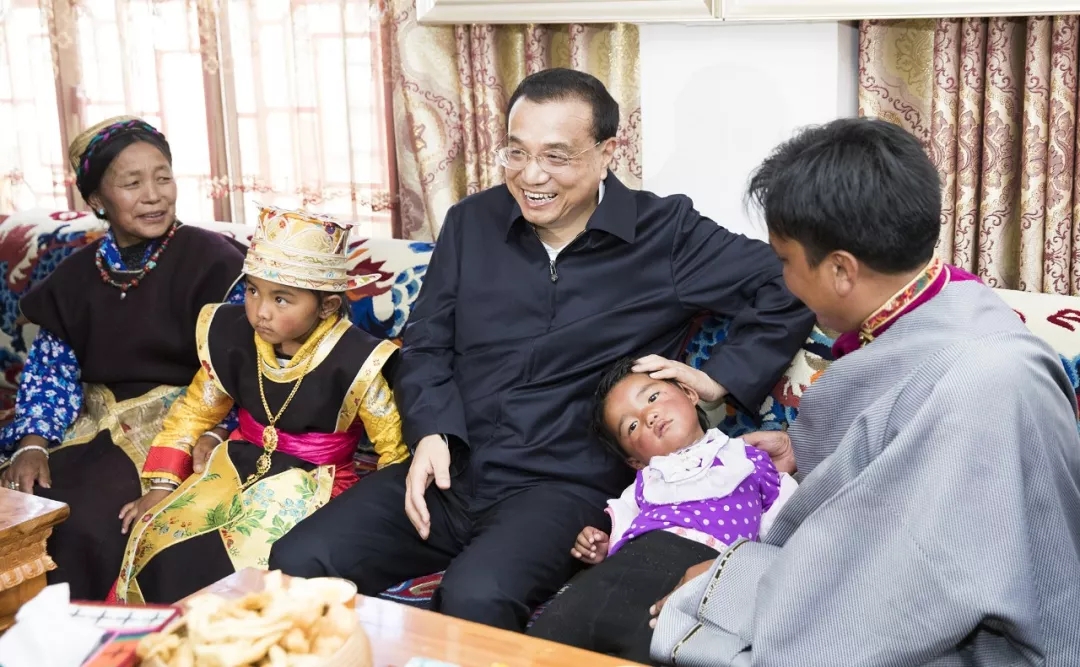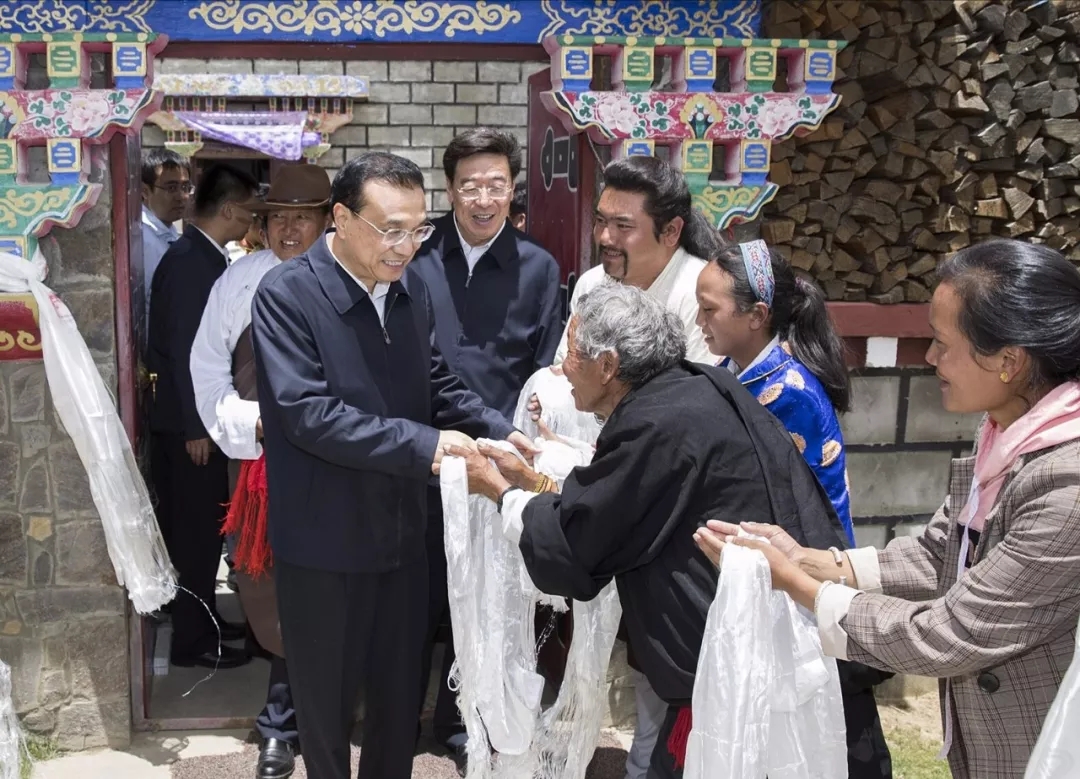 The Moinba village is an immigrant village of relocated residents from impoverished areas. Premier Li came into villager Kunsang's new house, sitting in their sofa, and talked with the six of them about their daily life. "What is the main source of income?""How much could you make in a year? ""What about your health care and children's education? ""What kind of difficulties do you still have now?"Premier Li asked patiently.
Kunsang said that his family moved here from Medog County, where road travel is fairly difficult. Now, they can make an income of 150,000 yuan a year through farming and providing tourism service; they have ensured health care service and children's education programme. He said that there are a total of 72 households in his village, of which 90% of them made an income as much as his.
After hearing these, Li said that he was so pleased to see they have cast off poverty though the relocation programme and lived a prosperous life. Li sent his wish that they could live a more prosperous life in future.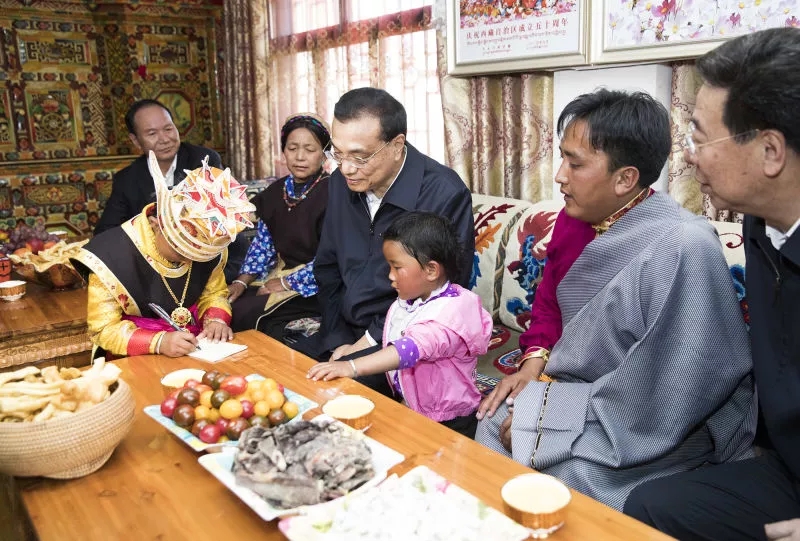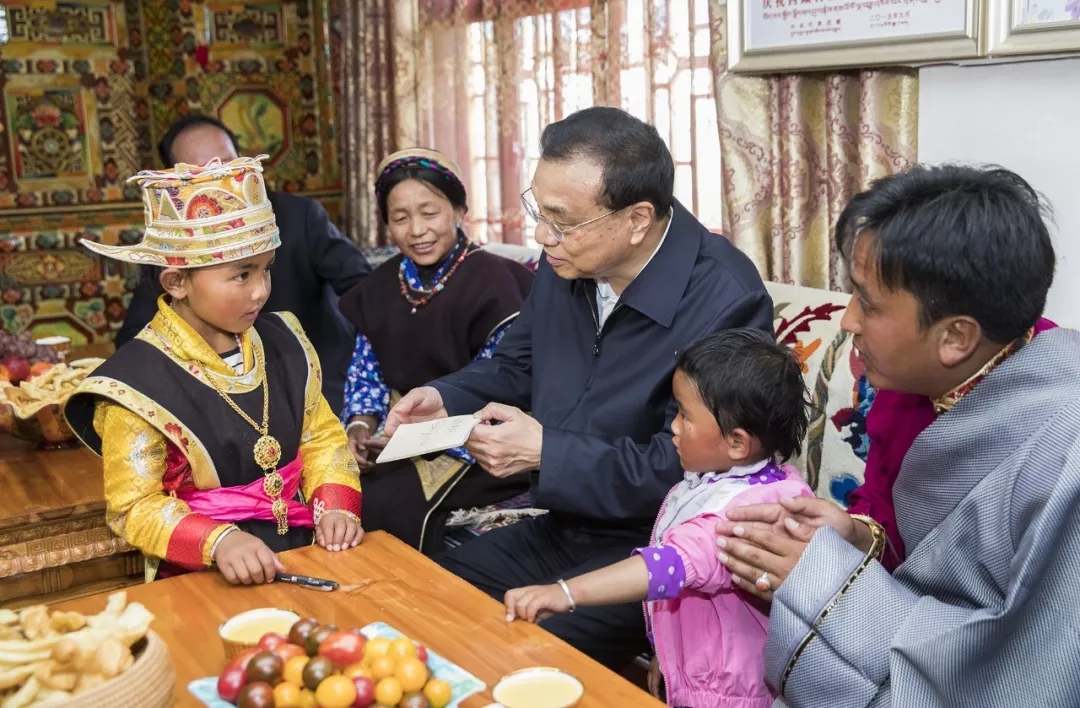 When talking with the six-year-old Yeshe Drolma, Kunsang's daughter, Premier Li asked whether she had gone to school. The girls answered she was in the senior class of kindergarten. When the Premier asked her to write a few words to show him, the girl wrote her name both in Chinese and Tibetan earnestly on a paper and then gave it to the Premier as a present. "Wish you could learn hard and grow to be as intelligent and beautiful as your name says", Li said after learning that Yeshe Drolma means "intellgent fairy" in Tibetan.