The 2018 China (Qinghai) International Carpet Exhibition opened on June 2nd. The exhibition has been held since the year 2003.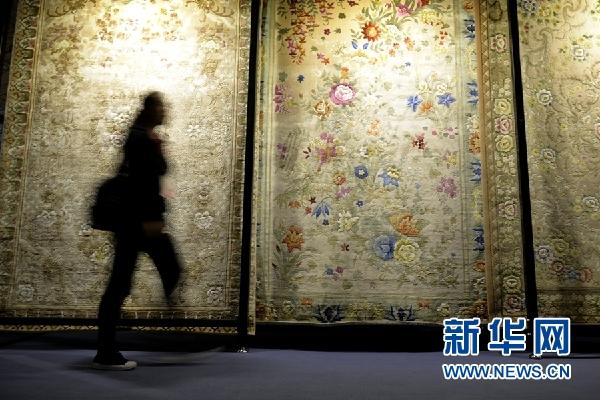 "In 2003, there were only three countries joining in the exhibition. Over the past 15 years, more and more countries come to the exhibition. This year, we have more than 250 businesses from 34 countries and regions." Said Chen Yali, deputy Secretary of the Tibetan Carpet Association of China, who was excited as talking about the carpet exhibition's achievements. Chen Yali has taken part in the organization of the exhibitions for 15 years.
In 2015, the China (Qinghai) International Carpet Exhibition received accreditation of Union of international Fairs (UFI) and became part of the international expo world. Qinghai's Tibetan carpets are now sold in more than 30 countries around the world, with almost 60% of the products exported annually. Stores have opened in 15 countries. Qinghai's Tibetan carpet industry has become the world's largest Tibetan carpet production site.
In 2018, China (Qinghai) International Carpet Exhibition focused on collaboration with "Belt and Road" countries and regions to grow the industry, improve trading.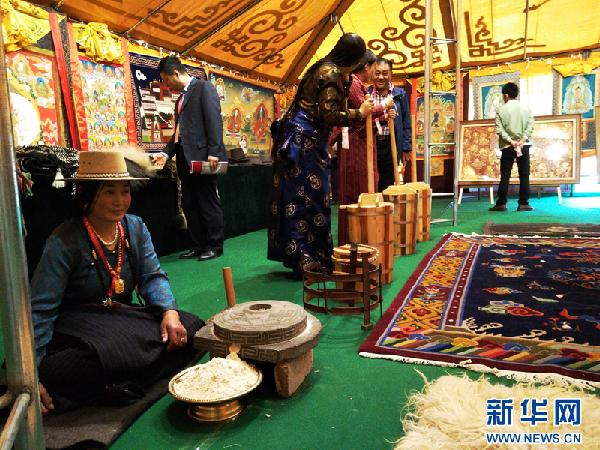 "Pakistan's Gwadar is a link on 'Belt and Road.' In Pakistan, Tibetan carpets are very popular. Pakistan could be a main bridge for connecting China and the Middle Eastern market." Said Assad Amin, assistant to the Commerce Secretary of Pakistan.
Inside one exhibition area, He Xiaolong, an employee of the Tibetan Carpet Association of China, used a computer to explain how to use online virtual exhibition and cross border trading platfrom. Two photographers are busy taking "selfies" for intricate carpets from around the world, which would be uploaded to the online platform and help online selling.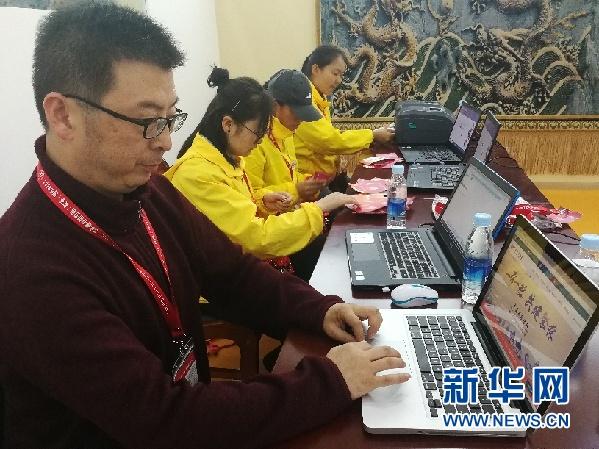 Close to the exhibition hall is China's Tibetan Carpets Expo and Sales Center, which has already attracted many domestic and international businesses. In the future, this center will be another offline experience site for the Tibetan Carpet Expo.