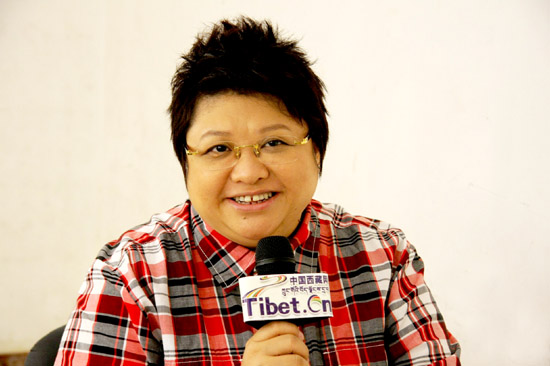 Han Hong receives exclusive interview of China Tibet Online.
Recently, Han Hong, a Tibetan pop singer told our reporter that she will donate nearly 6 million yuan in building a free hospital in her hometown -----Qamdo, which will be called "Han Hong love centre of regaining sight ".
People who are qualified can receive free treatment in the hospital. In the meantime, 140 health consultations and 5 schools for orphans will be built in Tibet's other towns and villages. Han Hong said that the donation ceremony will be held in August to present as a gift to greet the 60th anniversary of Tibet's peaceful liberation.
It is reported that the relating news release conference will be held on July, 13th in the Tibetan Hall of the Great Hall of the People.