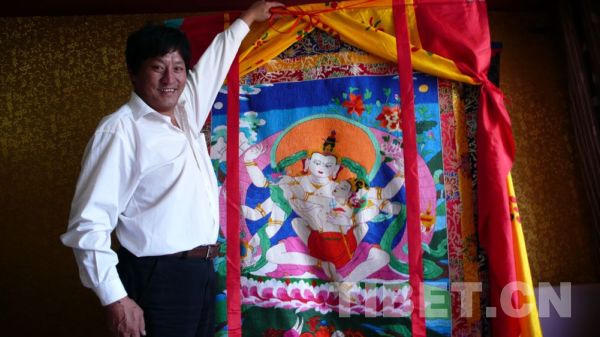 Losang Jigme of Khampa ethnic group shows his Thangka embroidery. [Photo/China Tibet Online]
Losang Jigme learned Thangka embroidery skills from an experienced masters for several years. With the great efforts, he has become very skillful in nimble movements of embroidery.
Having accepted 48 apprentices, Jigme expressed his wish to establish a silk Thangka museum in the future.