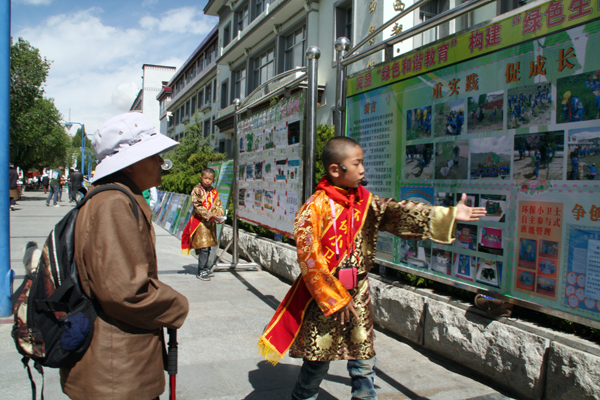 Sonam Phuntsok, student of the Lhalu Elementary School introduce the eco-protection activities at his school. [Photo/China Tibet Online]
As the 40th World Environment Day came on June 5, Lhasa was activated to promote environmental protection to citizens and visitors in a bid to enhance environmental awareness of the public.
Government units and public organizations such as Lhasa Environmental Protection Bureau, Lhalu Wetland Reserve, Lhasa Tourism Bureau, Lhalu Elementary School set booth by the roadside, handing out leaflet and handbill to visitors while explaining the importance of the environmental protection.
The theme of the 40th World Environment Day was forest Nature for your service, while China focus on the build up eco civilization together and share the green future.