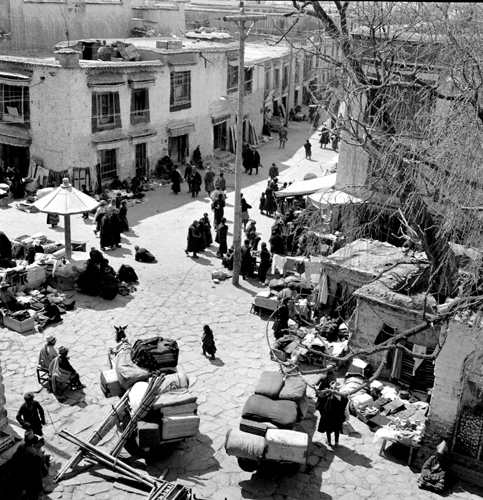 The old look of Jokhang Temple before the Democratic Reform in Tibet, photo from chinatibetnews.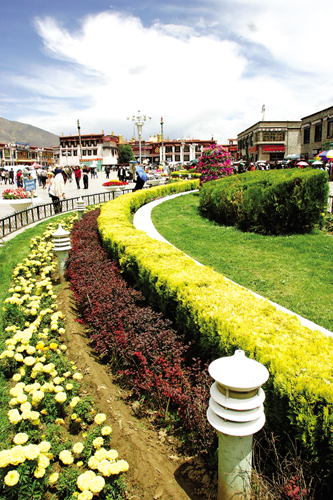 The new look of the square in front of Jokhang Temple, photo from chinatibetnews.
Central government has allocated special funds for the maintenance of the Potala Palace, Jokhang Temple, Samye Monastery, Ganden Monastery, Drepung Monastery, Sera Monastery and other great monasteries in Tiebt.
The freedom of religious belief is fully protected in TAR. At present, there are 1,700 Tibetan Buddhism temples and monasteries with 46,000 monks and nuns, 4 mosques with more than 3,000 Islam believers, and 1 Catholic Church with 700 believers in Tibet. These religious facilities have been meeting the needs of religious believers in Tibet.