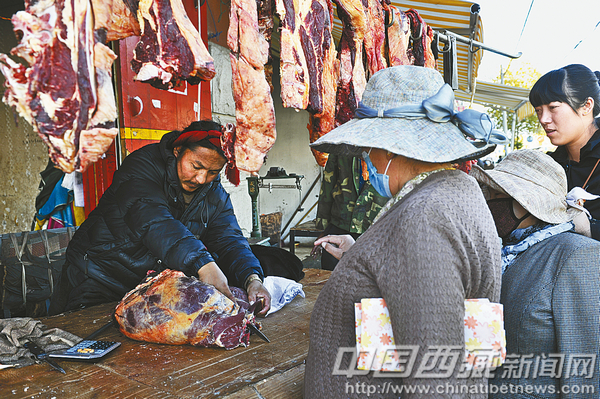 Lhasa residents are buying beef, photo from Tibet Daily.
Currently, large amount of beef and mutton from around Tibet Autonomous Region are flowing into Lhasa market to meet local residents' increasing demand.
Beef from Nagqu Prefecture is reported to be most popular among Lhasa citizens, though its price is a little bit higher than that of the local beef.