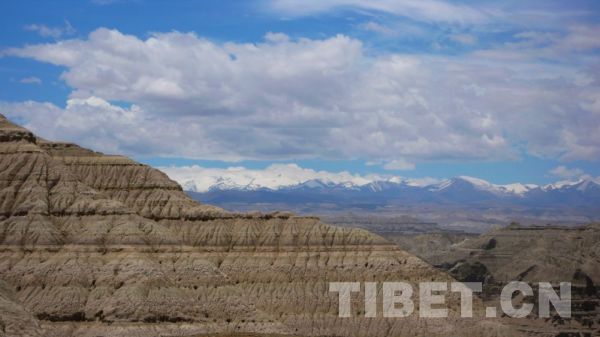 The stunning landscape of the Zhada clay forest in Nagri, Tibet. [Photo/China Tibet Online]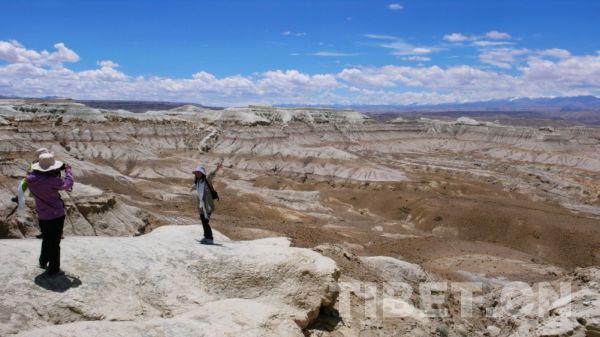 Toursits are taking photos against the stunning Zhada clay forest in Nagri, Tibet. [Photo/China Tibet Online]
Entering into Zhada County, the clay forest standing on both sides of Elephant Spring River covers an area of 2,464 square kilometers.
The clay forest is sculpted by erosion. The sediment of lakes and rivers, mainly composed of sandstone and clay, has formed into various shapes.
Looking from different angles, you can enjoy different wonderful scenery. Some look like warriors defending the mountaintop, some look like thousands of horses galloping disposedly or standing there quietly, and some like devout Buddhist followers cultivating themselves.