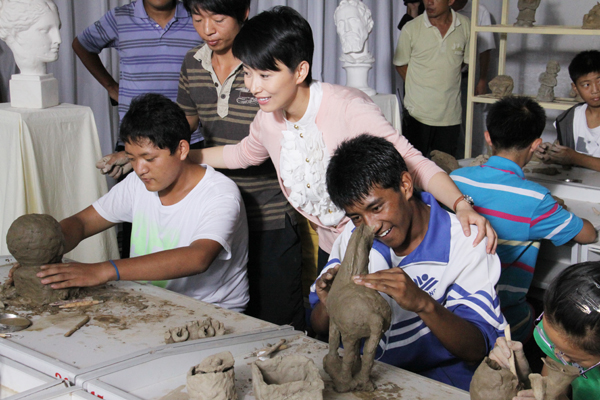 Ding Liuyuan, leading actor of the film acts in a scene of taking pottery lesson. [Photo provided to China Tibet Online]
An aid-Tibet education film titled "Tibetan Class" has been officially approved for screening and will be put on show soon.
Started to be shot in August 2010, the film was co-sponsored by the "August First Film Studio", Publicity Department of Liaoyang Municipal Party Committee. The film is starred by Tian Hua, Ding Liuyua and Wu Qijiang, who are famous Chinese actors and actress.
The film tells the story about Tibetan students' unique experience of studyingin a middle school in Liaoyang city as well as the touching stories of their teachers.