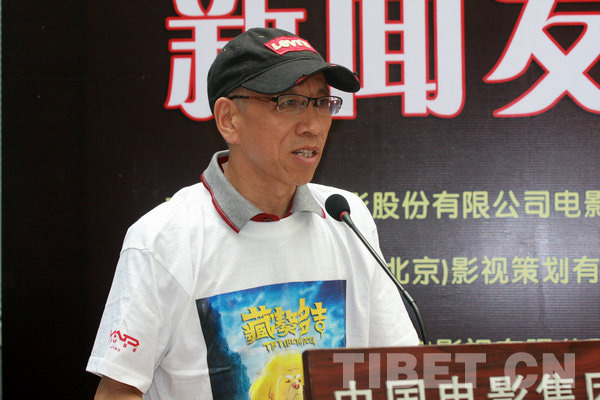 Yang Zhijun, author of the best-selling novel "Tibetan Mastiff". [Photo/China Tibet Online]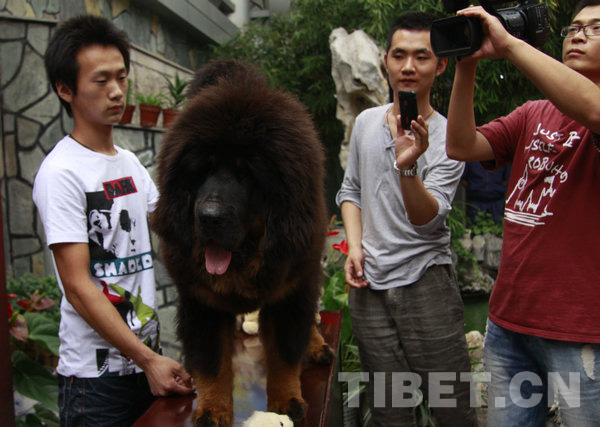 A Tibetan mastiff is seen at the premiere. [Photo/China Tibet Online]
Tibetan Mastiff Dorje, a cartoon movie co-produced by China and Japan, is about to be premiered on July 15, according to the China Tibet Online.
Adapted from a best-selling novel "Tibetan Mastiff", the movie describes the story and friendship between a Tibetan boy and a Tibetan mastiff named Dorje saved on the plateau in southwest China's Tibet.
"I hope the movie would help more audience get acquainted with Tibetan mastiff," said Yang Zhijun, author of the novel, at a press conference held on July 6 in Beijing.
Three Japanese cartoon magnates were invited to join in the production in the hope of an animated movice on a par with Hollywood's.