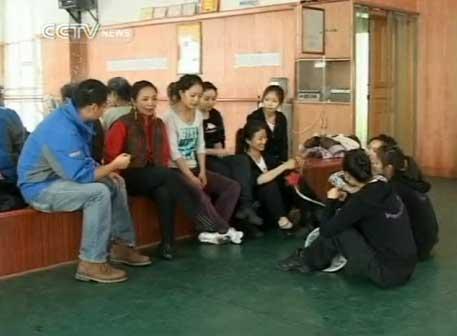 The one who rehearses the dance is Nyima Metog, who grew up in northeast Tibet prairie. [Photo/CCTV]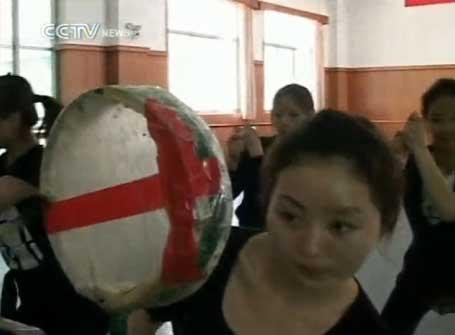 Ralpa dance is a traditional folk dance in Northern and Eastern Tibet for more than a thousand years. [Photo/CCTV]
Ralpa dance is a traditional folk dance in northern and eastern Tibet for more than a thousand years.
As with so many other folk arts, the ethnic dance has faded in popularity over recent decades. But now, there's one dancer who is trying to revive the centuries-old dance form through innovation and staging new performances.
The one who rehearses the dance is Nyima Metog, who grew up in Northeast Tibet prairie.
She has always hoped to take the dance of her hometown on to the stage in some magnificent and novel way.
The hours of rehearsal can be difficult for Nyima Metog, but her dream of performing Ralpa dance motivated her to continue. She longs to give a new lease on life to the old art form.
Nyima Metog, dancing teacher, said, "It is very distinct. That's why I want to do this. Ralpa dance moves to the beat of the drum; the drumstick symbolizes wisdom, as if it were a pen writing something. Our drum performance and dance require movements of the whole body."
When the new Ralpa show had already undergone hundreds of rehearsals, Nyima Metog still felt that something was missing.
She made a special trip to Chamdo in order to feel the simplicity and charm of Ralpa dance. Suddenly, she was struck by an idea.
Nyima Metog said, "I love dancing very much. I am grateful to my ancestors who left such a splendid culture to us. As an artist, I will try my best to do it, though I am not sure how well I can do it. Life is short, and I will create as long as I can. When it goes well, I am happy."
On the road of art, creativity and breakthrough are like practicing Buddhism---very arduous.