As the crop-ripening time approaches, Tibetan farmers begin to celebrate the Ongkor Festival, which is prevalent in rural areas, especially in those areas along the middle reach of the Yarlung Zangbo River and Lhasa River Valley.
In Tibetan language, "Ong" means the field and "Kor" means walking around, so it means walking around the crop fields to express the farmers' yearning for a good harvest.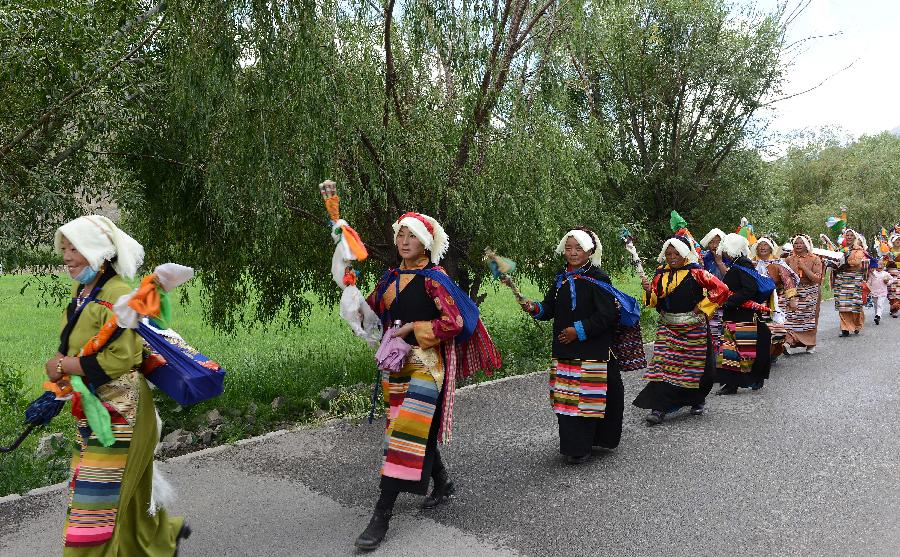 Photo shows that Tibetan farmers celebrate the Ongkor Festival in Tohlung Dechen County, Lhasa City, Tibet Autonomous Region. [Photo/ Xinhua]
Each year at the crop-ripening time, often falls on the sixth or seventh month of Tibetan calendar, the monks of the monasteries nearby will select an auspicious day to stage the festival, during which the people, all dressed up, carrying barley beer and food, follow the monks, who hold high the Buddhist images, scriptures and prayer flags, and march around their ripening fields and yell for the deity's and Buddha's blessing.
Afterwards, they will have horse racing, archery contests and song and dance performances all night, shifting the atmosphere from solemnity to joyfulness.
The date of the festival in different places varies according to ripening of the crops. As long as you don't mind running from one place to another, you may possibly participate in several Ongkor festivals in a string.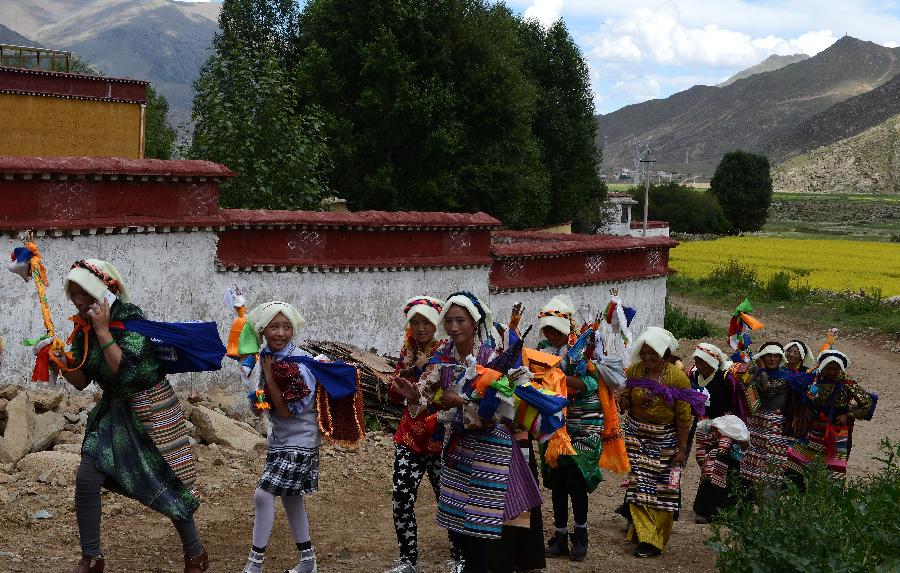 Photo shows that Tibetan farmers celebrate the Ongkor Festival in Tohlung Dechen County, Lhasa City, Tibet Autonomous Region. [Photo/ Xinhua]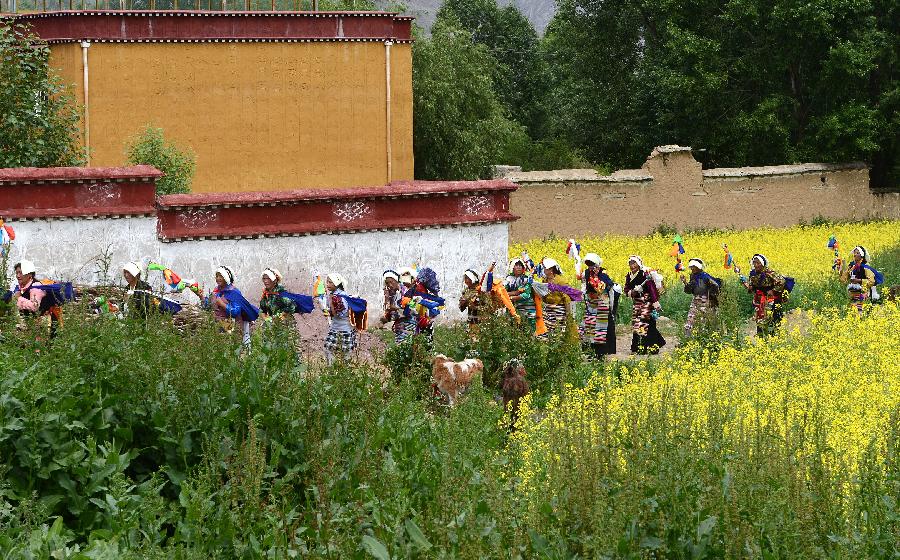 Photo shows that Tibetan farmers celebrate the Ongkor Festival in Tohlung Dechen County, Lhasa City, Tibet Autonomous Region. [Photo/ Xinhua]