The Wudangzhao Monastery, built during the period of Qing Emperor Kangxi (1654-1722), is the largest monastery of Tibetan Buddhism with the most complete structures and management system in China's Inner Mongolia. It is hailed as the "Potala Palace on grasslands" and boasts a history of over 400 years.
The Wudangzhao Monastery has different names in the Mongolian, Han Chinese, and Tibetan languages. "Wu" is the Mongolian name; "Wudang" means "willow" while "zhao" means temple in Chinese; and its Tibetan name "Bada Gelek" means "white lotus".
Located in the Shiguai District of Baotou City, the monastery covers an area of over three hundred acres, and used to accommodate more than 1,200 monks during its golden age.
In history, it served as not only a unifying force for different political movements, but also a high-level institution making researches on Tibetan Buddhist doctrines. The Qing Emperor Qianlong (1711-1799) bestowed upon it the name, "Guangjue Monastery", which translates roughly to "the monastery of numerous thoughts."
Constructed on a hillside, the buildings of the monastery stand at mismatched heights, with the main building having been built at the spot where two hills gradually converge into one. All of the buildings are of Tibetan style, with brown streamers, black windows, red-pillared verandas, as well as bright and vibrant colors.
Growing all around are evergreen pines and cypress trees, lining the paths and providing dappled shade underneath blue skies filled with fluffy white clouds. The grandeur atmosphere is one of extraordinary tranquility, filled with the feelings of mystery and wonder.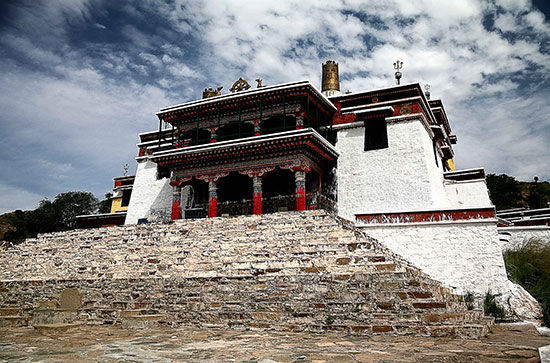 The Wudangzhao Monastery [Photo/Agencies]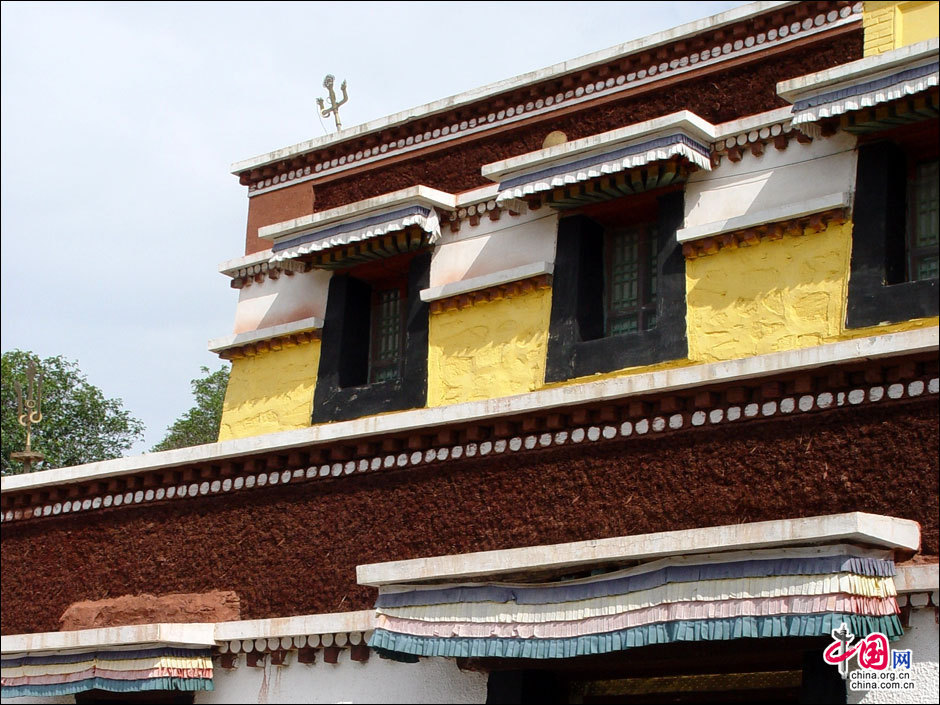 The Wudangzhao Monastery [Photo/China.org.cn]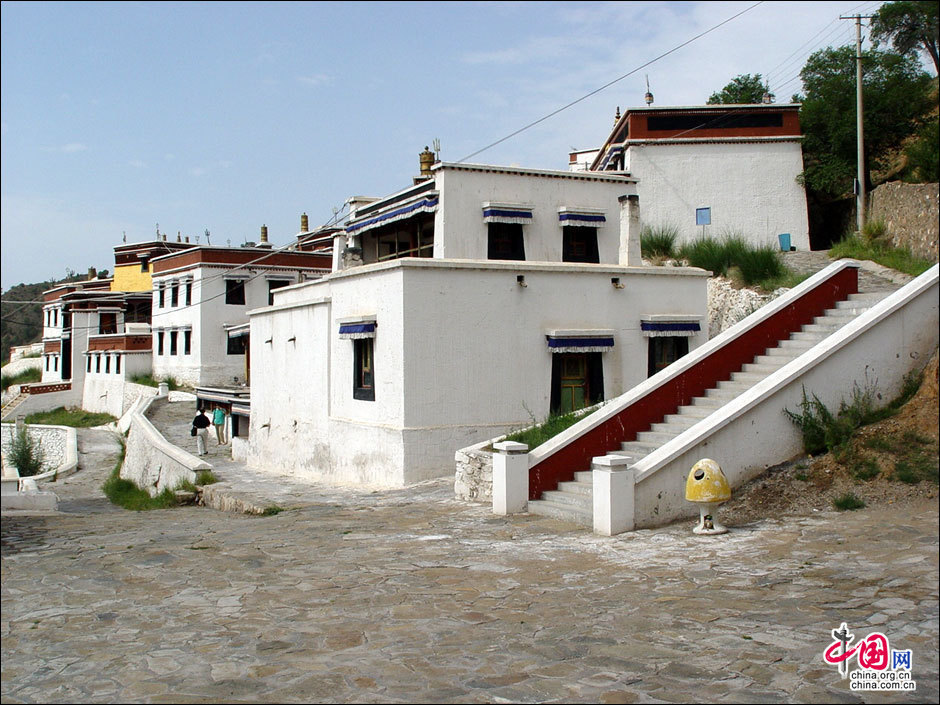 The Wudangzhao Monastery [Photo/China.org.cn]