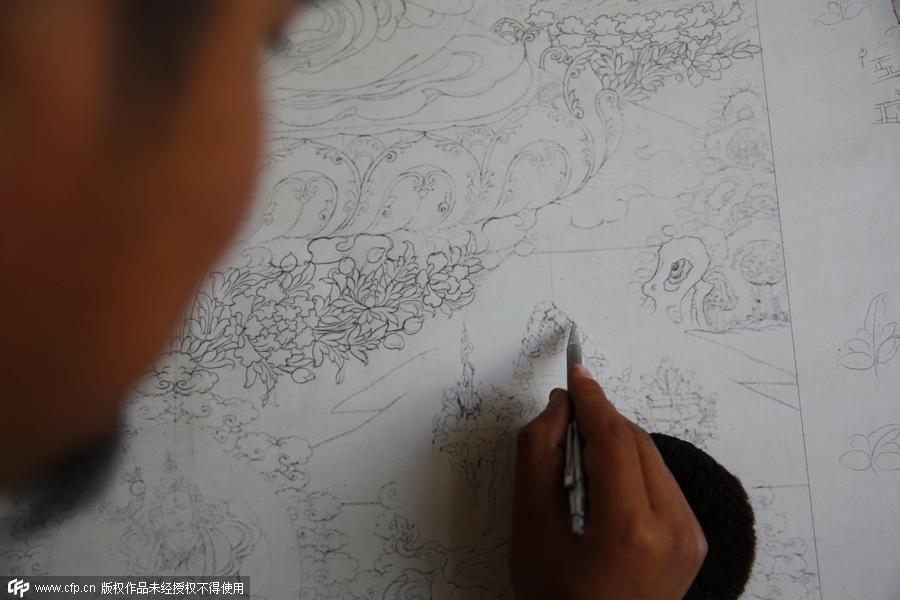 Vanmar draws the draft of a thangka painting. He was a child when his uncle began teaching him the art form. [Photo/IC]
  Vanmar Dorje, a post-80s thangka painter, and two other painters rent a room that they use as an artist's studio in Regong, Qinghai province.
  Most people are working on a thangka-related job in the county, the painter said.
  Thangka is the traditional Tibetan art of scroll painting, usually inspired by Buddhist themes. Regong is believed to be the birthplace of this art form.
  Revenues for the Regong arts industry in 2013 exceeded 300 million yuan ($49 million), with the annual income for each craftsman reaching more than 20,000 yuan.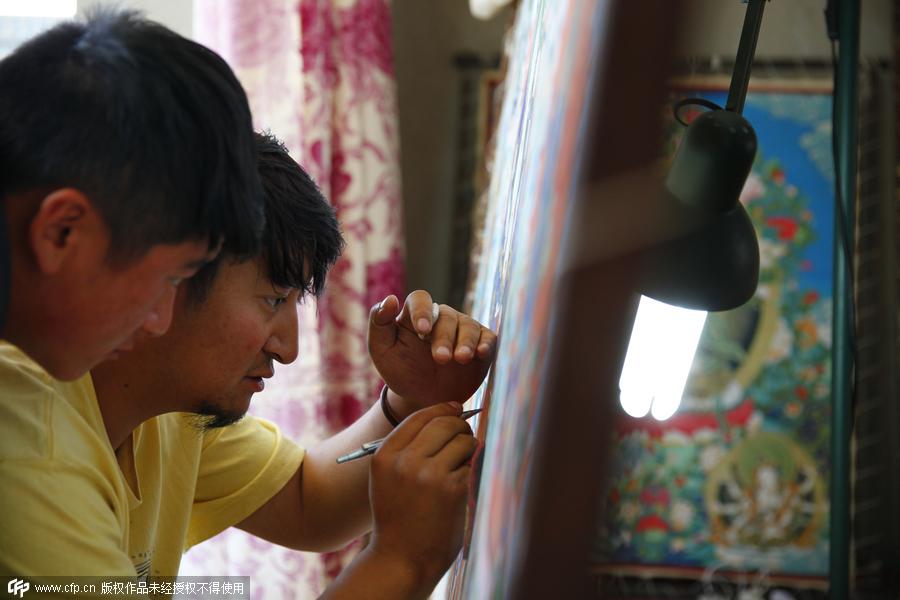 Vanmar Dorje, a post-80s thangka painter, and two other painters rent a room that they use as an artist's studio in Regong, Qinghai province. Most people are working on a thangka-related job in the county, the painter said. Thangka is the traditional Tibetan art of scroll painting, usually inspired by Buddhist themes. Regong is believed to be the birthplace of this art form. Revenues for the Regong arts industry in 2013 exceeded 300 million yuan ($49 million), with the annual income for each craftsman reaching more than 20,000 yuan. [Photo/IC]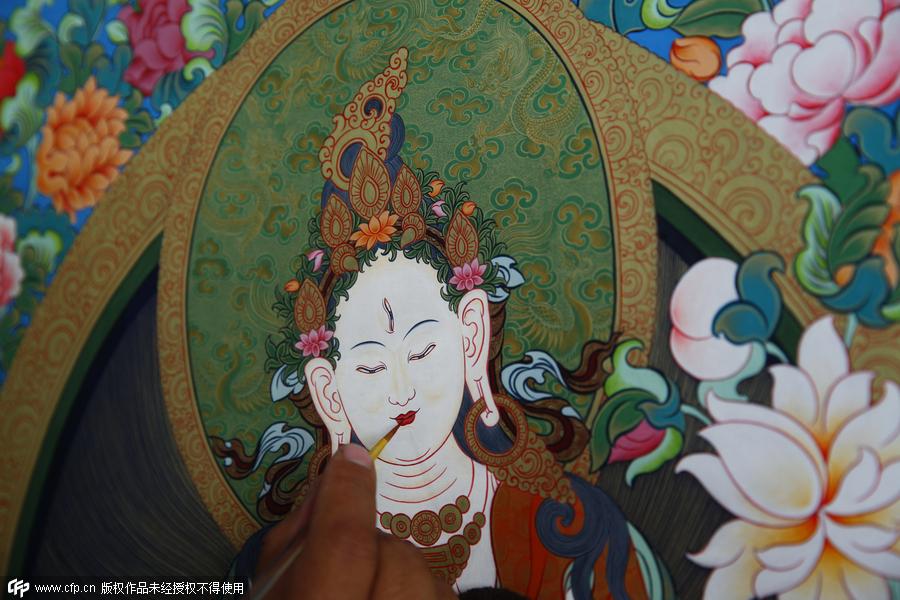 Vanmar Dorje, a post-80s thangka painter, and two other painters rent a room that they use as an artist's studio in Regong, Qinghai province. Most people are working on a thangka-related job in the county, the painter said. Thangka is the traditional Tibetan art of scroll painting, usually inspired by Buddhist themes. Regong is believed to be the birthplace of this art form. Revenues for the Regong arts industry in 2013 exceeded 300 million yuan ($49 million), with the annual income for each craftsman reaching more than 20,000 yuan. [Photo/IC]